Issue No. 1 / Summer 2005
My own professional film-related career began back in 1967, when I was hired by Peter Cowie to join the staff of the Tantivy Press and International Film Guide in London. The staff at that time consisted of one other person, Allen Eyles, who has since been responsible for a number of important film books. It seem, therefore, somewhat appropriate to begin this new edition of "The Slide Area" with the latest edition of International Film Guide (Silman-James Press, $29.95).
The publication now bears the moniker of Variety, Peter Cowie is retired, and the 42nd (2005) edition is edited by Daniel Rosenthal. Under Peter Cowie's regime, the format remained pretty much the same: a world survey of cinema, country by country, followed by informational sections on festivals, periodicals, archives, and the like. The emphasis now is more heavily on the survey of international cinema with entries ranging from Algeria to Zimbabwe. Festivals, along with film markets, are still listed in alphabetical order, but all other information is grouped under the heading of "The Global Directory." Included in this category and arranged country by country are listings of useful addresses, archives, specialist bookshops, magazines, and film schools. The listings are valuable for the smaller country but, perhaps of necessity, somewhat incomplete for the United States. All in all, International Film Guide remains a valuable sourcebook, particularly for those interested in researching little-documented, current film production in the smaller countries of the world.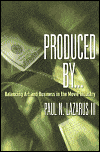 Also new from Silman-James Press is Produced by…: Balancing Art and Business in the Movie Industry by Paul N. Lazarus III ($18.95), which attempts to explain the many diverse facets of the producer's job, progressing step by step through the filmmaking process. The author is a former producer turned professor, and this volume is primarily a textbook.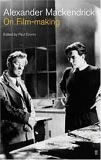 Alexander Mackendrick was a prominent British film director who spent the last twenty or so years of his life teaching the craft of filmmaking to students at Cal Arts. Alexander Mackendrick on Film-Making: An Introduction to the Craft of the Director, edited by Paul Cronin (Faber and Faber, $35.00) collects together his lecture notes, sketches, storyboards, etc., designed to explain to students the creative process of film direction and scriptwriting, examining dramatic construction and the grammar of film. The book is no substitute to listening in person to Sandy Mackendrick, but it is a valuable second best. In some ways, I suppose, it is an old-fashioned textbook – but that is what makes it so good.

The writings of another filmmaker from another country and another era are anthologized in Lines of Resistance: Dziga Vertov and the Twenties, edited by Yuri Tsivian (Indiana University Press, $65.00). While Dziga Vertov's Man with a Movie Camera is fairly well known – at least to students and buffs – the director's writings are not, and these from the period 1920 through 1932 represent an important contribution to the study of Russian cinema. The anthology is further enhanced by many articles about Dziga Vertov, primarily published in Pravda, together with a detailed filmography.

There is no detailed filmography, just a listing of basic credits (director and cast), and no index in John Parker's Arise Sir Sean Connery (John Blake/Trafalgar Square, $25.00). The text is very lightweight, and both the actor and the reader deserve better.



There is certainly nothing lightweight about Richard Buller's detailed and lengthy biography, A Beautiful Fairy Tale: The Life of Actress Lois Moran (Limelight Editions, $24.95). While never a Hollywood star, Lois Moran delivers a fine ingénue performance in Stella Dallas and also appeared in another thirty or so films. She was also, as the author reminds us, featured in two of George and Ira Gershwin's Broadway musicals, Of Thee I Sing and Let 'Em Eat Cake, and, perhaps most importantly, enjoyed a relationship with F. Scott Fitzgerald. While I might question if Lois Moran is deserving of a book-length study, particularly in view of the large number of more prominent silent performers who have not enjoyed similar treatment, I cannot fault the author's research into and dedication for his subject.

Wes D. Gehring is a professor at Ball State University, who has authored a number of good, solid, scholarly works, all happily free of academic jargon. His latest, published by the Indiana Historical Society, is James Dean: Rebel with a Cause ($19.95). While there is probably no valid argument for another book on James Dean, this volume is somewhat original in that it emphasizes Dean's Indiana background, as well as suggesting that the actor was little more than a poseur in terms of his public image. Gehring provides a good overview of Dean's life and career, complete with footnotes and bibliography, but (sadly) without an index. The book has an air of "quality" about it, not only in terms of the text, but also the printing and binding.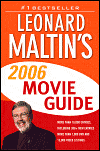 Indiana Historical Society has published a previous volume by Gehring on another Indiana native, Carole Lombard, and promises a study of Red Skelton, among others in its "Indiana Biography Series," For more information, check out indianahistory.org

Leonard Maltin's 2006 Movie Guide (Signet, $8.99) contains more than 16,000 entries and continues the traditional and reliable effort one expects from its compiler. It is, unquestionably, the best, most reliable and cheapest of reference works.



My regular readers will long be familiar with my irritation at academic works that fail to deliver. The latest to arouse my wrath is the Encyclopedia of Early Cinema, edited by Richard Abel (Routledge, $225.00), which claims to document the first 25 years of cinema from the 1890s through the mid 'teens with entries by a disparate group of contributors. (Not surprisingly, the best of the entries are by those whom I would not categorize as "academics.") I do not claim to be familiar with the early cinema of other countries, and I will not criticize those entries – some of which appear quite detailed. What I do take issue with are many of the U.S.-related entries, which are slight and uninformative.
Encyclopedia of Early Cinema
The editor seems to have made no effort to seek uniformity. Thus some entries provide complete information as to places and dates of births and deaths, while other provide years and nothing more. Some entries conclude with bibliographies. Others do not. One paragraph each is devoted to Lillian Gish, Nell Shipman, Blanche Sweet, Lois Weber and Pearl White. There are no bibliographic citations, despite published autobiographies from Gish, Shipman and White, and my own definitive critical biography of Lois Weber. As an example of how slight are these entries, the one on Blanche Sweet references only two films. This group is apparently relatively unimportant compared to actress Helen Gardner, who gets two paragraphs and incredible praise from a contributor who is, I suspect, a relative of Miss Gardner. Throughout one wonders how space was allotted. For example, does British animator Harry Furness deserve more space than the American Winsor McKay?
Generally, entries are woefully inadequate. What good is a statement that Henry B. Walthall was "one of the most popular and respected actors of the period," when we are not told what he looked like or even what happened to him and his career after 1915? Was it really necessary to end both the entries on William N. Selig and the Selig Polyscope Company with virtually the same sentence? And it is untrue, as claimed here, that Selig "led a retired life" after 1918 – he was active into the 1930s.
The lack of bibliographical citations throughout is infuriating. Under J. Stuart Blackton, his daughter Marian's biography is not cited. Why are the autobiographies of Alice Guy Blaché, Cecil B. DeMille, Jesse L. Lasky and Adolph Zukor ignored? None of William S. Hart's writing is cited, and neither is the definitive text on him, Diane Kaiser Koszarski's The Complete Films of William S. Hart, published back in 1980 by Dover. Why not cite the complete, published filmographies of John Bunny and Fred Evans? Under Mack Sennett is found neither his autobiography nor Warren N. Sherk's The Films of Mack Sennett: Credit Documentation from the Mack Sennett Collection at the Margaret Herrick Library (Scarecrow Press, 1998). Indeed, the failure to include this volume raises the issue of why the editor chose not to provide a record of archival holdings under the names of specific filmmakers and companies.
Equally frustrating are missing entries. Why does reformer Jane Addams deserve an entry, but not Robert Harron and Mae Marsh? If King Baggot is recognized, why not James Cruze or Frank Lloyd or Marshall Neilan or George Loane Tucker? If there was no space for an entry on Constance Talmadge, could she not at least have been mentioned in the entry on sister Norma? Why is there no entry for fan magazines? And why if the editor insists on using the academic term of "intertitles" for what were always known as "subtitles" does he not at the least provide a cross-reference? Will the academic community rally behind this latest example of what it considers a reference work, and will it persuade college and universities libraries to fork out the outrageous purchase price? I hope not, but I have yet to be surprised by what film academics get up to.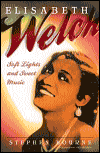 "The Filmmakers Series," which I have edited for the past 25 years is coming to a close. One of the final volumes is Elisabeth Welch: Soft Lights and Sweet Music (Scarecrow Press, $24.95), Stephen Bourne's loving biography of the black entertainer who introduced the "Charleston" in 1923, had songs written for her by Cole Porter and Ivor Novello, appeared on screen opposite Paul Robeson, and ended her film career in Derek Jarman's 1979 production of The Tempest.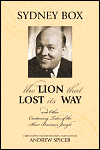 Also new in the series is The Lion That Lost Its Way and Other Cautionary Tales of the Show Business Jungle, the autobiography of British filmmaker Sydney Box, edited and introduced by Andrew Spicer (Scarecrow Press, $35.00). Extremely readable, Box's autobiography deals with his years as head of Gainsborough Pictures and of his acquisition of British Lion. He even devotes a chapter to the homosexual influence in the theatre and his dealings with Somerset Maugham and Noel Coward. A postscript by Box's widow discusses his final years in Australia.

The University of Wisconsin Press is among what appears to be a dwindling number of university presses publishing both academic and popular film books. Indeed, Wisconsin has created a separate division, Terrace Books, to publish its most "commercial" titles. Among the more recent of the latter and worthy of attention, are Murder in Hollywood: Solving a Silent Screen Mystery ($24.95), being Charles Higham's take on the William Desmond Taylor murder; Matthew Kennedy's excellent biography Edmund Goulding's Dark Victory: Hollywood's Genius Bad Boy ($35.00); Giant: George Stevens, a Life on Film by Marilyn Ann Moss ($35.00); and John Evangelist Walsh's Walking Shadows: Orson Welles, William Randolph Hearst, and Citizen Kane ($35.00).
Wisconsin has also announced that it plans to reissue titles in its "Warner Brothers Screenplay Series," with "attractive new cover designs." One would hope, perhaps, that the Press might also consider changing Warner Brothers to the studio's correct corporate name of Warner Bros. A number of titles are still available but readers would do well to check out "remainder" and similar outlets where many of these scripts can be obtained at far less than the quoted Wisconsin price.
Other film books published this summer include: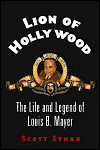 Lion of Hollywood: The Life and Legend of Louis B. Mayer by Scott Eyman (Simon & Schuster, $35.00), in all probability the definitive biography of the Metro-Goldwyn-Mayer studio head.





The Other Hollywood: The Uncensored Oral History of the Porn Film Industry by Legs McNeil and Jennifer Osborne, with Peter Pavia (Regan Books, $27.95), a very lengthy work based on "hundreds of interviews" as well as published sources, police reports, court records, and the like.









The Twins of Tribeca by Rachel Pine (Miramax Books, $23.95), a roman a clef concerning the world of independent filmmaking.








Memories of a Munchkin': An Illustrated Walk down the Yellow Brick Road by Meinhardt Raabe with Daniel Kinske (Back Stage Books, $39.95), the autobiography of the little guy who played the Munchkin coroner in The Wizard of Oz, with a foreword by Mickey Rooney.








Sinatra: The Life by Anthony Summers and Robbyn Swan (Knopf, $26.95), which concentrates on the entertainer's private life and claims to have been based on some 500 new interviews.







The Good, the Bad and Me by Eli Wallach (Harcourt, $25.00), in which the actor discusses his life and career on stage, screen and television.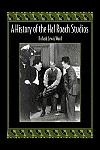 A History of the Hal Roach Studios by Richard Lewis Ward (Southern Illinois University Press, $45.00), a highly detailed but colorless history.






Finally, in view of this column's title, it is more than appropriate to note the passing of Gavin Lambert, who died in Los Angeles on July 17, 2005, at the age of eighty. Aside from his novel, The Slide Area, Gavin wrote exemplary biographies of Alla Nazimova, Norma Shearer and Lindsay Anderson, and contributed heavily to the British film scene with the co-founding of Sequence and the editorship, from 1949-1955, of Sight and Sound. He was a stylish and elegant writer who contributed considerable quality to a field in which standards are generally low and show few signs of improvement.