The Slide Area No. 12 / Fall 2008
I am going to disappoint my readership (such as it is) and please at least one author by not "tearing apart" (as promised) Reynold Humphries' Hollywood's Blacklists: A Political and Cultural History (Edinburgh University Press, $95.00). (Sorry, I seem to be getting parenthesis-prone.) There has long been a need – in fact since the end of the Blacklist – for a concise history of that dark period in American history, with background as to why the Blacklist list happened and documentation on the personalities involved. Hollywood Blacklists is precisely that work. It is highly readable, devoid of academic jargon, and scrupulously researched.
The entire history of the House Committee on Un-American Activities (HUAC) is well recorded. The author explains the origins of the Blacklist, dating the story from Roosevelt's election in 1932 and the rise of what he describes as the Liberal-Communist Alliance. The Alliance quickly ended with the 1939 Nazi-Soviet Pact, but the damage had been done to the liberal elements in Hollywood. They had, and continued to develop, a history. It is all here: Upton Sinclair's running for the governorship of California in 1934, the rise of the Guilds and unions and their struggles for recognition, and, of course, Hollywood's anti-Nazi propaganda during and immediately before America's entry into World War Two.
How naïve could those in Hollywood have been not be believe there would be payback for their taking such a moral stance, for supporting the American war machine, for fighting fascism, for supporting the rights of workers. Reynold Humphries' third chapter "Hollywood Strikes and the Right Strikes Back" is perfectly titled. And so, might I add, is chapter five, taking its title from André de Toth's film, "None Shall Escape: The Hearings of 1951-1953." Those hearings led to a spate of anti-Communist films on screen, to the destruction of the lives and careers of many honorable men and women, and to the permanent excoriation of those so-called friendly witnesses who named names. As the opposition to Elia Kazan's honorary Academy Award showed, that animosity will never subside – at least as long as one of the victims of the blacklist or their children are around. It might be that the refusal of the so-called Hollywood Ten to answer the committee's questions in 1947 started it all – or, more accurately, started it all again. But those momentous hearings in the late 1940s were only the precursor of what lay ahead and what, to a certain, extent remains a vexing Hollywood issue to the present.
Reynold Humphries has performed what is almost, on the surface, an impossible task. He has crammed three decades of film and political history into a slim volume of less than two hundred pages. He is succinct yet at the same time definitive in his approach. At times, one has the feeling that the writing style is perhaps too tight and compact – and yet it would be hard to criticize what the author has accomplished.
Hollywood's Blacklists is a book has the potential to be the standard "ready reference" on the subject, as well as a major textbook in academic courses, and is deserving of a wide audience. But therein lies the rub. How can anyone afford a volume such as this at the current list price – and the amount I quote at the beginning is not a typo. Even the price in the United Kingdom – fifty pounds – is outrageous. One cannot blame the author, but one does need to question the publisher's intentions in regards to this book. Does Edinburgh University Press need to make such a profit? Certainly, this is an attractive book, with an eye-catching cover, devoid of internal photographs, but no matter the design no matter how brilliant the text, no volume is worth this much money.
Obviously, there is an issue as to the worth of a book-length examination of what is arguably the worst film by a performer or performers, and such is a question that arises with publication of The Final Film of Laurel and Hardy: A Study of the Chaotic Making and Marketing of Atoll K by Norbert Aping (McFarland, $45.00). Happily, the potential criticism of such a volume is immediately erased by the quality of the work. Here is a book that is absolutely perfect. It could not be better in terms of structure, style, writing, and research. It is almost a textbook study of how to write a book on the history of an individual film – although, of course, it is unfortunate the film is not worthy of such attention.
The Final Film of Laurel and Hardy
The author, who is apparently a judge, knows how to write well, in semi-scholarly fashion and to hold the attention of the reader. It is not totally clear, but it seems that the book began life as a PhD dissertation. Dr, Aping has interviewed the film's leading lady and, most importantly, he had access not only to the memories but also the documentation retained by Atoll K's script girl Sylvette Baudrot. (This proves, in my opinion, the importance in writing film history not in talking to the director, the star or the producer, all of whom will have hidden agendas, but in tracking down the "lesser" individuals involved in the production, such as the script girl or assistant director who are on the set every day, know exactly what is going on, and have no reason to embellish the truth.)
The book is divided between the film's production and its marketing (primarily in French, Italian, English, and German). There are also a number of appendices, which, quite frankly, provide far more documentation than one could ever assimilate. Just about every photograph in the book is rare and, I suspect, not previously published. There is also a relatively brief foreword by Glenn Mitchell, author of the excellent The Laurel & Hardy Encyclopedia. Now if only we could persuade Norbert Aping to devote the same amount of time and attention to some of the more important Laurel and Hardy vehicles!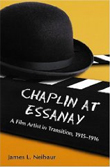 If it was with Mack Sennett at Keystone that Charlie Chaplin created the character of the little tramp, it was with his next contract at Essanay that he developed that characterization. He explored and reinvented as James L. Neibuar writes in Chaplin at Essanay: A Film Artist in Transition, 1915-1916 (McFarland, $39.95). Each of Chaplin's Essanay films is discussed in considerable detail, with the completest available of credits. Kudos to Neibaur that he does not simple recount the plots in great detail, but rather discusses, analyzes and explains what we are seeing on screen. The move from Essanay to Mutual is discussed, and there is a pleasant chapter on Edna Purviance, a commentary on the Broncho Billy Anderson film, His Regeneration, in which the comedian makes a brief cameo appearance, as well as biographies of the Essanay supporting players, a listing of compilation films utilizing the Essanay titles, and even a record of animated shorts in which Chaplin is shown (although there relevance to the Essanay productions is not totally clear).
Surprisingly, this is not the first volume on Chaplin at Essanay. Three years ago, Ted Okuda and David Maska published Charlie Chaplin at Keystone and Essanay, which I have not seen and of which I was completely unaware. I know that Ted Okuda is a good writer and researcher, but I doubt the book he co-wrote is as impressive as that currently under discussion.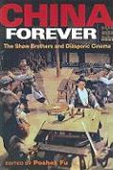 There are probably a dozen books in the English language available on Hong Kong cinema, but the first specifically to examine the work of the prolific and long-lived production company, the Shaw Brothers, is China Forever: The Shaw Brothers and Diasporic Cinema, edited by Poshek Fu (University of Illinois Press, $60.00/$25.00). With contributions primarily from Chinese scholars, the volume documents the rise of these legendary filmmakers from Shanghai in the 1920s through Hong Kong and the present. Some of the essays cover general themes, while others discuss specific films. All are well-written, easy to read and informative.
Unusual for an academic text is Stephane Dunn's "Baad Bitches" & Sassy Supermamas (University of Illinois Press, $50.00/$20.00). The title alone is hardly commensurate with the academic world! Equally, the text is far from academic, with the author's discussing her own experiences with the films and players under discussion: Cleopatra Jones, Coffy, Foxy Brown, Sweetback, Tamara Dobson, Pam Grier, etc. Never have blaxploitation films been so well discussed and analyzed in a straight-forward fashion – and all from a feminist perspective. The issue of black female spectatorship from The Birth of a Nation to the present is well discussed, but I do wonder when the author writes of black women being "very conscious of how the politics of race have underlined gender representation" whether her remarks might equal apply to black-oriented films of the 1970s and later. There are no illustrations, obviously for copyright reasons, but I have to suggest that a few photographs of the protagonists might have enlivened the text.
"Baad Bitches" & Sassy Supermamas
Hiding in Plain Sight: The Secret Life of Raymond Burr by Michael Seth Starr (Applause Theatre & Cinema Books, $24.95) is not the first biography of the actor, but it is the first to acknowledge his homosexuality, which was common knowledge in Hollywood. While this new work covers all of Burr's life and career, it is generally somewhat slight and shows signs of inadequate research. The list of individuals interviewed appears elsewhere in the volume, but the Acknowledgments are incredibly short, with no reference to any major motion picture research libraries either on the East or West coasts. While the author quotes from Hedda Hopper's articles on Burr, he has not, apparently, used her file on the actor in the Margaret Herrick Library of the Academy of Motion Picture Arts and Sciences. He claims that the gossip columnist knew of Burr's homosexuality and chose to hide it from public knowledge. Her files with transcripts of her interviews and conversations with Burr do not bear out this assumption.

I realize that Michael Seth Starr had difficulty in documenting much of Burr's early life in that the actor lied about a first wife and a dead son. But I do not think there is any excuse for his obviously not having seen some of the actor's better films, such as Pitfall, and his often doing nothing more than spend two or three pages quoting a storyline in which Raymond Burr does not appear that frequently. Quite frankly, the book could have benefited from expert editing as there is often unnecessary repetition. It should not really have started so abruptly with Burr's family history without adequate discussion of his work as an actor and the manner in which he hid his homosexuality from the general public.
Most disappointing is the author's failure to provide a single photograph of Raymond Burr's partner for more than thirty years, Robert Benevides. In that the latter had been an actor, surely there must be some photographic evidence of his existence? Equally disappointing is that while Benevides is quoted in an interview from a magazine called Passport, there are no direct quotes from Benevides to the author and no indication as to whether the author made any attempt to talk to him and if so, what was his response. Interestingly, there is a photograph of Burr with a shapely young man identified as "nephew" Frank Vitti. One would like to know more about this "nephew," his relationship to Burr and Benevides and whatever became of him.
Ultimately, Hiding in Plain Sight is a workmanlike but disappointing biography that really fails to deliver as much as it might about Raymond Burr and his personal life. Definitely, there is room out there for another biography – and it needs to be written and researched soon before all Burr's friends and colleagues are gone.

It is amazing that someone could have been working for eight years on a project of personal interest and yet neither I nor just about anyone with an affinity for D.W. Griffith knew of Melvyn Stokes' activity in writing D.W. Griffith's The Birth of a Nation: A History of "The Most Controversial Motion Picture of All Time" (Oxford University Press, $24.95). That having been said, I can only offer my praise and congratulations for a book that looks at The Birth of a Nation and gathers together just about everything that can be written on the subject. The book is sensibly divided into eight parts – Premiere in Los Angeles, Thomas Dixon, Jr., David Wark Griffith, Making The Birth of a Nation, Transforming the American Movie Audience, Fighting a Vicious Film, Griffith's View of History, and After Birth – and while adopting a politically correct approach to this debatable masterpiece, it does not unfairly denigrate its maker.
These days, there are an awful lot (with the emphasis on "awful") paperback books appearing from academic presses with which one could easily do without. This is not one of those books. It is a great paperback, reasonably priced for its size, and totally devoid of any academic jargon. The only complaint I have is that the author all too often refers to The Birth of a Nation as simply Birth of a Nation. One needs the definitive article to stress the true meaning of the film. It is not simply a birth of a nation, but The Birth of the Nation. With his title, Griffith is emphasizing that what came before the Civil War was only prologue. Once the Civil War was fought, only then did America truly become the United States of America.
To end as I began my review, the lack of general knowledge of this book's research and writing means that it could not benefit from the work of one of the last of the great Griffith scholars, Arthur Lennig, who follows in the footsteps of Seymour Stern – perhaps somewhat as eccentric, but, more importantly, with a solid, intelligent and caring attitude towards his subject. Arthur Lennig does not appear in the index and none of his early works, in which he wrote on Griffith's films, are listed in the bibliography. What can only hope that the time is not too far away when he will have completed, delivered and the University Press of Kentucky will have published his projected two-volume study of the films of D.W. Griffith.
Lowering the Boom: Critical Studies in Film Sound, edited by Jay Beck and Tony Grajeda (University of Illinois Press, $60.00/$25.00) is a textbook for use in the academic study of sound in the media. The studies are critical not because they are crucial, but because they are theoretical essays on the subject intended strictly for university and college critical studies courses. Among the topics covered are the interplay or sound and silence in contemporary cinema and television, film sound as a discursive construct in Czech culture of the transitional period, Alfred Newman's Street Scene and urban modernity, and the postmodern melodramas of World War II. The most readable piece is Paul Grainge's "Selling Spectacular Sound: Dolby and the Unheard History of Technical Trademarks."
Lloyd Michaels' Terrence Malick (University of Illinois Press, $50.00/$19.95) is the latest volume in the excellent "Contemporary Film Directors" series edited by James Naremore. The format is the same as with previous volume: a study of the director's films, followed by interviews (this time reprinted from Sight and Sound and Positif), a filmography and a bibliography. In that Malick, over a thirty year period, has only directed four films, including the infamous Days of Heaven in 1978, there is perhaps not that much to talk about.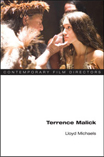 In thinking about Terrence Malick and his very limited output over a large number of years, I cannot help but compare him to some of the great directors of the past, such as Frank Borzage, Cecil B. DeMille and John Ford. They directed scores of films in their lengthy careers, and while there were a few poor ones in the pack, the majority of them are still highly regarded. Rather than criticize the bad efforts, as so many critics and historians are prone to do, is it not about time to offer unlimited praise to directors who could turn out three or four films a year, decade after decade. This is something that a Terrence Malick or a Quentin Tarrantino or so many other of today's directors could not and cannot do. You direct one film every five or ten years and it is praised as a masterpiece. If the above-mentioned directors of an earlier age, along with dozens of their lesser known contemporaries, had the luxury to direct only a few films in their careers, they also would only have been responsible for what would today be praised as masterpieces.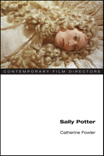 Since writing the above, yet another volume in the same series has appeared: Sally Potter by Catherine Fowler (University of Illinois Press, $50.00/$19.95). It has all the attributes of the other volumes in series, and is most welcome.

It is good that the University of California Press has chosen to reprint Lotte H. Eisner's The Haunted Screen: Expressionism in the German Cinema and the Influence of Max Reinhart ($22.95). First published in France more than half-a-century ago in 1952, and first published in English translation in 1969, The Haunted Screen provides a useful study of German romanticism and German expressionism by someone who actually lived through the period. Obviously, there has been much first-rate research on the subject since this book appeared, but Eisner's opinions and commentary remain vital and important.
I am old enough to remember going to the party for the original English publication of The Haunted Screen by Thames & Hudson at the home of one of the company's executives in London. It was a great honor to be introduced to such a legendary lady as Lotte Eisner, a crucial figure at the Cinématheque Francaise. She was very supportive of the work of young people, and Paul O'Dell and I, who had recently started publication of The Silent Picture, enjoyed a lunch with her at an Indian restaurant. I only wish I might remember what she told us – but all I can recall is her commenting that Satyajit Ray was horrified when his biographer Marie Seton chose to eat her Indian meals using naan bread rather than a fork. (I have since been told by Indian friends that there is nothing wrong with eating this way and that Satyajit Ray must have been something of an elitist.)
Rudolph Friml by William Everett
In the lyrics for his "The Wiener Schnitzel Waltz," Tom Lehrer sings,

"Your lips were like wine – if you'll pardon the simile.
"The music was lovely and quite Rudolf Friml-y."

Ogden Nash provided his own tribute to the composer of Rose Marie,
The Firefly and The Vagabond, with:
"I trust that your conclusion and mine and similar:"
T'would be a happer world if it were Frimler."
Aside from Messrs. Lehrer and Nash, I am not certain how many recall Rudolf Friml with affection. I do, and I am delighted that he is the subject of a concise biography, Rudolph Friml by William Everett (University of Illinois Press, $35.00). The book, which is in the "American Composers" series begins rather poorly with a comparison between the composer and the hero of Michael Chabon's The Amazing Adventures of Kavalier & Clay. In fact, Friml and Kavalier have nothing in common except their birth in Prague. Do we really need to be quite as desperate in justifying an interest in a great man from the past?
This is not a great book. It is fact-filled. It is very easy to read. And it is quite detailed at time, for example in its discussion of "Indian Love Song." Unfortunately, it is also a bit dull. We could do with a bit of gossip and scandal – perhaps more on the composer's four marriages. However, it is unfair to quibble. This is a worthy and welcome text.
"Frank, funny and disarmingly charming…attractive and diverting." Yes, these are comments that might well be applied to this writer. They are however taken from the blurb for Roger Moore's My Word Is My Bond: The Autobiography (Collins, $27.95). And they are words with which I can only heartily concur. This book, co-authored with Moore's longtime assistant Gareth Owen (himself a noted authority on Pinewood Studios and other areas of British cinema), is a delight. It is totally honest and often very funny. It is worth buying just for one story that the actor tells of Rex Harrison's being approached for an autograph by a fan in a restaurant. "Fuck off," responded Harrison. When he left the restaurant, the fan was waiting outside, apologized for bothering the actor while he was eating and again asked for an autograph. Again, Harrison responded, "Fuck off." At which point, the fan punched Rex Harrison in the face. It was, reports Moore, the first time the fan had hit the shit.
The latest catalog from I.B. Tauris has arrived, and it is amazing to read just how many film books it has published or plans to publish in the next year. It is equally amazing that the majority of these seem to disappear without trace. One never sees them for sale at bookstores in the U.S. or the U.K. and I don't think I have seen many on the shelves of American college and university libraries. I am not exactly sure how many I would actually want to read, but in the interests of acknowledging their existence, I list some new and forthcoming titles below:

Contemporary New Zealand Cinema by Ian Conrich and Stuart Murray
The Queer Cinema of Derek Jarman: Critical and Cultural Readings by Niall Richardson
Lebanese Cinema: Imagining the Civil War and Beyond by Lina Khatib
East Asian Cinema: Exploring Transnational Connections on Film, edited by Leon Hunt and Leung Wing-Fai
Leni Riefenstahl: A Life by Jurgen Trimborn
X Films: True Confessions of a Radical Filmmaker by Alex Cox
The New Turkish Cinema: Belonging, Identity and Memory by Asuman Suner
Mysterious Skin: Male Bodies in Contemporary Cinema, edited by Santiago Fouz-Hernández
Protecting Empire: Imperialism and Popular Cinema by James Chapman and Nicholas J. Cull
The Child in Film by Karen Lury
Falling in Love Again: Romantic Comedy in Contemporary Cinema, edited by Stacey Abbott and Deborah Jermyn
Aim for the Heart: The Films of Clint Eastwood by Howard Hughes
Elia Kazan: The Cinema of an American Outsider by Brian Never
Shooting the Civil War: Cinema, History and National Identity by Jenny Barrett
"Arnie": Schwarzenegger and the Movies by Dave Saunders

I.B. Tauris also publishes Kino: The Russian Cinema Series (with three new titles), the I.B. Tauris World Cinema Series and the Turner Classic Movies British Film Guides. The latter is described as "an innovative partnership between I.B. Tauris and TCM," although the connection completely escapes me. For information on these and other I.B. Tauris publications go to www.ibtauris.com. U.S. distribution is apparently handled by Palgrave Macmillan.
Another catalog that has just arrived is the first from antiquarian book dealer Howard Prouty's ReadInk. Subtitled "Objects of Obscure Desire," it is a beautiful and well-written work that will assuredly become a collector's item in its own right. There are a number of Hollywood novels featured, along with some rare, and rather expensive, film books. Robert Grau's The Theatre of Science: A Volume of Progress and Achievement in the Motion Picture Art (1914) is listed for sale at $400.00, Benjamin B. Hampton's A History of the Movies (1931) will set you back $250.00, while David S.Hulfish's Motion-Picture Work: A General Treatise on Picture Taking, Picture-Making, Photo-Plays, and Theater Management and Operation (1913) costs $450.00. If you can't afford any of the books, then the catalog itself is a worthy substitute. For more information, check out Howard Prouty's website at www.readinkbooks.com.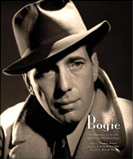 Joe Hyams died on November 8, 2008, at the age of eighty-five. He co-authored books with Edith Head, Peter Sellers and others, as well as two biographies of Humphrey Bogart: Bogie (1966) and Bogart and Bacall: A Love Story (1975). He also wrote a vastly entertaining Hollywood novel titled Murder at the Academy Awards (St. Martin's Press, 1983), which begins with tampered ballots, and includes a highly ingenious death on stage of the producer receiving the Oscar for Best Picture and the death of a gossip columnist at the Motion Picture Country House and Hospital. There is a crucial link to the House Un-American Activities Committee.
I was sorry to read in the Los Angeles Times of the death on September 5, 2008, at the age of ninety-four, of Robert Giroux, whose primary claim to fame is as one of the partners of the publishing house, Farrar, Straus and Giroux, which he joined when it was just Farrar, Straus in 1955. The Los Angeles Times obituary, reprinted from the Associated Press, makes no reference of his one (and important) film book, A Deed of Death: The Story behind the Unsolved Murder of Hollywood Director William Desmond Taylor (Alfred A. Knopf, 1990). I just pulled my copy off the shelf and I am delighted to see that Bob Giroux inscribed it to me "in admiration."
The obituary also fails to mention Robert Giroux's many years as president of the National Board of Review and his oversight of its periodical Films in Review. For many years, following the departure of the original editor Henry Hart, Films in Review was edited by Charles Phillips Reilly. My most prolific period as a contributor to Films in Review was during the Reilly years. He was a kind, considerate and entertaining man, and it was always a pleasure to have lunch with him on visits to New York. In the crowded basement office of Films in Review, which had obviously once served as the janitor's space for the apartment building above, there was a couch overflowing with review copies of books. Charles Phillips Reilly would always insist, prior to departure, that one help oneself to whatever was appealing. He was also – and the obituary while acknowledging Robert Giroux's wife (whom he divorced in 1969) makes no mention of this – the longtime domestic partner of the publisher, living with him in New Jersey.
Remembering Robert Giroux, with whom sadly I have had no communication for many, many years, I wondered what had happened to Charles Phillips Reilly. Does anyone know? I looked him up on the Internet, but Google has less than two pages of references and all relate to his written work.