Issue No. 2 / Fall 2005
It is unfortunate that actor John Fraser's highly frank and entertaining autobiography, Close Up: An Actor Telling Tales, published in the UK by Oberon Books in 2004, has not been picked up by an American publisher. It is a first-rate read, a book in which Fraser reveals Dirk Bogarde's somewhat curious sexual pleasure and denounces him for his failure to acknowledge his homosexual partner of almost thirty years, Tony Forward (Glynis Johns' former husband):"And what use is talent, or even genius, for God's sake, it you have to live a lie and deny love?".
Close Up: An Actor Telling Tales
That quote appears in a new and authorized biography of the actor, Dirk Bogarde by John Coldstream (Weidenfeld & Nicolson/Trafalgar Square, $35.00). The reference to Fraser's comment is indicative of the honesty and integrity of this work, despite its being authorized by Bogarde's family. It is a considerable achievement, more than 600 pages in length, and including a family tree, a complete listing of plays, films and television work, a selection of comments on the actor, and even Bogarde's recipe for "Chicken Clermont." (Clermont was the home in France where Bogarde and Forward spent the happiest years of their lives, and where Bogarde's ashes are scattered.) A prologue documents in almost too precise detail the last hours of the actor's life, and is followed by an introduction that, with remarkable success, discusses the whole issue of homosexuality as relative to Dirk Bogarde and his career.
Ultimately, while the reader cannot help but be moved by Tony Forward's fatal illness and death and his partner's personal (but certainly non-public) suffering and sorrow, one is left with a bad taste in the mouth. Dirk Bogarde may have been a good – I don't think a great – actor, but he was far from a nice person or a decent human being. Not once did Bogarde in public describe his lover as any more than a manager, chauffeur or secretary. Always the actor made it plain that the home, which the couple occupied, was in his name only. He was narrow-minded in his ill-feeling toward John Mills in part because the latter stole the film, The Singer Not the Song, away from Bogarde, and, equally, because he warned Glynis Johns that her and Tony Forward's son was indulging in underage drinking. Bogarde often appears to lack social graces, indicating it is time for guests to leave by emptying all the ashtrays and whistling to himself. Once, called upon to entertain Elton John, he went out and purchased a cheap bottle of champagne, rushed the singer off the premises as quickly as possible and finally presented him with the half-empty bottle: "I bought this specially for you."
Bogarde's antics are often entertaining. Writer Keith Waterhouse provides a hilarious recollection of a luncheon visit to him, Tony Forward and Capucine, who seems to have made up a ménage a trois with the two men for quite a few years. Driving up to Bogarde's English country house, Waterhouse encountered Forward in an apron, vacuuming the lawn. Champagne, far better than that served to Elton John, was offered, followed by Chablis, but by two o'clock there was still no sign of lunch. Every so often Bogarde would disappear into the kitchen and loud voices would be heard. Eventually, Capucine swept in with a large silver salver. "There you are, cunt," she announced, slamming it onto the table. The cover was removed and lunch in the form of Heinz Spaghetti in Tomato Sauce revealed. It was unheated.
Certainly, Dirk Bogarde, had he been alive, might have demanded a more sycophantic biography. As is revealed here, he was not happy with books about him published during his lifetime and even took legal action to prevent any suggestion of his homosexuality appearing. However, the truth is that he could not have asked for a better biography. What would surely have disappointed him is that the book failed to find a major American publisher, following its 2004 UK publication; published over here by Trafalgar Square, which generally picks up British books that cannot find an American trade distributor.
For the record, both Close Up: An Actor Telling Tales and Dirk Bogarde are currently available in the UK in paperback editions.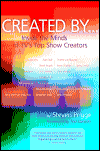 Created by…Inside the Minds of TV's Top Show Creators by Steve Priggé (Silman-James Press, $14.95) promises to explain to the reader how to create a successful television show through interviews with 21 successful names in the field, including Max Mutchnick and David Kohan (Will & Grace) and Alan Ball (Six Feet Under). The interviews are presented in a topic-by-topic format, rather than person-to- person, and cover subjects such as "Breaking In," "Shooting the Pilot" and "Writing Career Choices."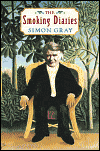 Simon Gray's The Smoking Diaries (Carroll & Graf, $14.95) are more a collection of at times vaguely linked essays that diary entries. Gray is, of course, a noted British playwright, responsible for two films, Butley and A Month in the Country, and for much of the book, he writes about his childhood. He whines a lot about being poor while eating out at an expensive restaurant with Harold Pinter and his wife and holidaying in Barbados. He complains that Judy Garland is "synched" for the musical numbers in Meet Me in St. Louis, thus displaying an incredible ignorance of the filmmaking process. Gray's writings are not exactly elegant, and at time quite frankly dull, but he does have a way with words. For example, of Steven Seagal, he writes, "I would say that in his actions he's a man's man, a man's once-upon-a-time man, but in his style he's a touch womanly – the large child-bearing hips, and the circle of fat around his stomach that suggests he's in touch with the chocolate and milkshake child within."



Other film books published this year include:

Alan J. Pakula: His Films and His Life by Jared Brown (Back Stage Books, $29.95), a quality biography of the director.



The Red and the White: The Cinema of People's Poland by Paul Coates (Wallflower Press, $22.50), a very selective and academic look at Polish cinema with chapters on Ashes and Diamonds and Kieslowsy's Three Colors trilogy.

Hitchcock's Cryptonoymies by Tom Cohen (University of Minnesota Press, $24.95), emphasizes "the dense web of

signatures and markings inscribed on and around Alfred Hitchcock's Films," and aligns his agenda "with the writings of Nietzche, Derrida and Benjamin." Oh dear!



Catherine Hardwick's Behind the Scenes: Lords of Dogtown (Concrete Wave, $25.95) contains an excessive quantity of color photographs from a film of which few readers are probably familiar.

Signs of Life: Cinema and Medicine, edited by Graeme Harper and Andrew Moor (Wallflower Press, $22.50) is a useful collection of essays, discussing relevant films back to the 'teens with the emphasis on British efforts in the field.


Signs of Life: Cinema and Medicine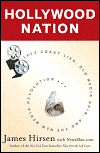 James L. Hirsen's Hollywood Nation: Left Coast Lies; Old Media Spin and the New Media Revolution (Crown Forum, $25.95) documents Hollywood's latest leftist leanings.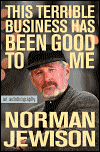 This Terrible Business Has Been Good to Me by Norman Jewison (Thomas Dunne Books, $25.95) is the autobiography of the director of popular Hollywood features.

Kingdom of Heaven: The Ridley Scott film and the History behind the Story, edited by Diana Landau (Newmarket Press, $29.95)

is a coffee table work, with lots of color illustrations and an introduction by Scott.

Denise Lowe's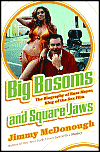 An Encyclopedic Dictionary of Women in Early American Films, 1895-1930 (Haworth Press, $48.99) is based entirely on secondary sources and is for fans rather than serious students and researchers.

Big Bosoms and Square Jaws: The Biography of Russ Meyer,King of the Sex Film by Jimmy McDonough (Crown Books, $26.95) is surprisingly detailed and informative.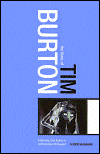 The Films of Tim Burton: Animating Live Action in Contemporary Hollywood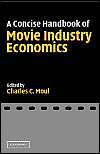 by Alison McMahan (Continuum, $19.95) provides an in-depth study of Burton's entire career, and is both informative and devoid of academic jargon.

A Concise Handbook of Movie Industry Economics, edited by Charles C. Moul (Cambridge University Press, $35.00) is a collection of interesting essays, but the book is much too short to be truly informative.



George Perry's James Dean (DK Publishing, $30.00) is a coffee table, picture book that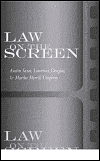 begs the question what more is there to say about the actor.

Law on the Screen, edited by Austin Sarat, Lawrence Douglas, and Martha Merrill Umphrey (Stanford University Press, $50.00) is very academic and highly selective in what it discusses. Why does it take so many academic to produce such a minor work as this?

John Simon on Film: Criticism, 1982-2001 (Applause Theatre & Cinema Books, $25.95) will be welcomed by fans of the often acerbic reviewer, and is a companion volume to an anthology of Simon's writings on theatre.

The Art of Batman Begins: Shadows of the Dark Knight by Mark Cotta Vaz (Chronicle Books, $40.00) consists primarily of photographs and is strictly for fans.

Mark A. Vieira's Greta Garbo: A Cinematic Legacy (Harry N. Abrams, $50.00) is well-researched and perhaps definitive in terms of the actress's screen work; it is far more than a mere coffee table book.


Donald Weber's Haunted in the New World: Jewish American Culture from Cahan to The Goldbergs (Indiana University Press, $29.95) is not as academic as it might be, but it is very selective.
The University of Illinois has published, both in hardcover and paperback, four new titles in The French Film Guide series, which originates in the UK and whose authors are all English academics. Two of the titles are well-known films and two are relatively obscure: Alphaville by Chris Drake ($40.00/$15.00), Les Diaboliques by Susan Hayward ($35.00/$15.00), La Reine Margot by Julianne Pidduck ($40.00/$15.00), and La Haine by Ginette Vincendeau ($40.00/$15.00).

Clifford McCarty
Cliff McCarty, who died in Los Angeles on August 13, 2005, at the age of 76, was a familiar figure, researching in the Margaret Herrick Library of the Academy of Motion Picture Arts and Sciences and also often to be found sneaking a cigarette outside the main door of the building. He was one of the "good guys" in the world of film books, writing Bogey: The Films of Humphrey Bogart and co-authoring The Films of Errol Flynn and The Films of Frank Sinatra. He had been a secondhand bookseller for many years, operating the Boulevard Bookshop on Pico Boulevard, until it closed in 1980, and continuing to sell books, primarily to libraries, by mail order. Most individuals found it virtually impossible to persuade him to part with a catalog – he seemed to know they would not buy anything!
Cliff's principal interest was film music as evidenced by his being one of the founders of the Society for the Preservation of Film Music and editor of its quarterly journal, The Cue Sheet, in the mid 1980s. His greatest contribution to the field of film books is Film Composers in America: A Filmography, 1911-1970, published in 2000 by Oxford University Press. In it, Cliff identifies every known composer who wrote background scores for American films from 1911 through 1970. More than 1,500 composers are included, beginning with Walter C. Simon who wrote the score for Kalem's Arrah-na-Pogue in 1911, and ended his screen career in 1919. Ironically, almost simultaneous with Cliff's death, Film Composers in America was remaindered – a sorry reflection on film book publishing in America today.

John McCabe
Perhaps the man most closely associated in the past half century with Laurel and Hardy, John McCabe died on September 27, 2005 at the age of 84. A professor at Lake Superior State University in Sault Ste. Marie, Michigan, McCabe not only gave academic respectability to the comedic pair through his writings, but also founded the organization, the Sons of the Desert. His involvement with Laurel and Hardy even infiltrated into his personal life with his second marriage to Rosina Lawrence, the leading lady of Way Out West; the couple were married for ten years until Lawrence's death in 1997. The following is a complete list of McCabe's entertainment-related works:
Mr. Laurel and Mr. Hardy (Doubleday, 1961).
George M. Cohan: The Man Who Owned Broadway (Doubleday, 1973).
The Comedy World of Stan Laurel (Doubleday, 1974).
Laurel & Hardy (E.P. Dutton, 1975), with Al Kilgore and Richard W. Bann.
Charlie Chaplin (Doubleday, 1978).
Babe: The Life of Oliver Hardy (Citadel Press, 1990).
Cagney (Alfred A. Knopf, 1997). (McCabe also ghost-wrote the 1976 autobiography, Cagney by Cagney.)
McCabe also contributed an introduction to Scott Allen Nollen's Boys: The Cinematic World of Laurel and Hardy (McFarland, 1989), but was far from happy with the author's suggestion of a gay reading of the couple's screen personae.

The Hollywood Novel
Back in 1955, Virgil L. Lokke wrote a PhD dissertation for the State University of Iowa, titled The Literary Image of Hollywood. It is, in all probability, the first serious book-length study of the Hollywood Novel. Now his widow has donated to the Margaret Herrick Library of the Academy of Motion Picture Arts and Sciences not only a copy of that dissertation but also a major collection of Hollywood novels, the bulk of which were acquired by her husband in the course of research. The following is a complete listing of the collection, which includes a few titles that are not technically Hollywood novels, compiled by Academy archivist Howard Prouty:
Katherine Albert, Remember Valerie March (1939); Jane Allen, I Lost My Girlish Laughter (1938); Faith Baldwin, The Moon's Our Home (1936); Willis T. Ballard, The Package Deal (1956); Vicki Baum, Falling Star (1934); Cedric Belfrage, Promised Land (1938); Richard Brooks, The Producer (1951); Edgar Rice Burroughs, The Girl from Hollywood (1923); Raymond Chandler, The Little Sister (1949); George Randolph Chester, On the Lot and Off (1924); Whitfield Cook, Roman Comedy (1951); Richard Condon, The Ecstasy Business (1968); Homer Croy, Headed for Hollywood (1932); Gwen Davis, Naked in Babylon (1960); Patrick Dennis, Little Me (1962); Jay Dratler, The Pitfall (1947); Charles Einstein, The Last Laugh (1956); Edwin Gilbert, The Squirrel Cage (1947); Carroll and Garrett Graham, Queer People (1930); Charles Grayson, The Show Case (1936); Edward Harris Heth, We Are the Robbers (1947); Leonora Hornblow, Memory and Desire (1950); James Howard, Die on Easy Street (1957); Jay Richard Kennedy, Prince Bart (1953); Sophie Kerr, Love Story Incidental (1946); Speed Lamkin, The Easter Egg Hunt (1954); Virginia Lederer, Married at Leisure (1944); Anita Loos, A Mouse Is Born (1951); Bob Lucas, Naked in Hollywood (1962); Mary Louise Mabie, The Root of the Locust (1938); Horace McCoy, They Shoot Horses, Don't They? (1935); J.P. McEvoy, Hollywood Girl (1929); Patsy Ruth Miller, That Flannigan Girl (1939); Al Morgan, The Great Man (1955); Elliot Paul, The Black Gardenia (1952); James S. Pollak, The Golden Egg (1946); Jack Preston, Screen Star (1932); Elmer L. Rice, A Voyage to Purilia (1930); Harold Robbins, The Dream Merchants (1949); Don Ryan, Angel's Flight (1927); Adela Rogers St. Johns, The Skyrocket (1925); Nicholas Sandys, Starset and Sunrise (1951); Budd Schulberg, The Harder They Fall (1947); J.D. Scott, The Margin (1950); Lee Shippey, If We Only Had Money (1939); Philippe Soupault, Last Nights of Paris (1929); Dorothy Speare, The Road to Needles (1937); Edward Stilgebauer, The Star of Hollywood (1929); Monica Stirling, Ladies with a Unicorn (1953); Phil Stong, The Farmer in the Dell (1935); Isabella Taves, The Quick Rich Fox (1959); Virginia Tracy, Starring Dulcy Jayne (1927); Shepherd Traube, Glory Road (1935); Jim Tully, Jarnegan (1926); Louis Joseph Vance, Linda Lee Incorporated (1922); Charles E. Van Loan, Buck Parvin and the Movies (1919); Carl Van Vechten, Nigger Heaven (1926); Carl Van Vechten, Spider Boy: A Scenario for a Moving Picture (1928); Peter Viertel, White Hunter, Black Heart (1953); John Van Alstyn Weaver, Joy-Girl (1932); Nathaniel West, The Day of the Locust (1939); Nathaniel West, Miss Lonelyhearts (1949); Dixie Willson, Hollywood Starlet (1942); Harry Leon Wilson, Merton of the Movies (1922), P.G. Wodehouse, Laughing Gas (1936).
Information on many, but not all, of these titles can be found in my own The Hollywood Novel: A Critical Guide to Over 1200 Works (McFarland, 1995), and now out of print.

The End of an Era in London
Visiting the British capital this fall, it was a shock to discover that two cinematic landmarks have disappeared. After 35 years, Fred Zentner's Cinema Bookshop on Great Russell Street has closed, a victim apparently of a landlord's demand for a higher rent. On Charing Cross Road, A Zwemmer, a bookstore that was as much a part of the scene in that area of London as Foyle's, is also gone, although the store itself is currently being operated by another bookseller. It was A. Zwemmer that served back in the 1960s and 1970s as the UK distributor of Peter Cowie's International Film Guide and the various paperback volumes in the International Film Guide series.